Modern geometry meets 18th Century design; 'Trellis', new for SS23, is an incredibly versatile pattern, inspired by the intricately glazed doors of London's most revered furniture-makers. A future classic
in the making.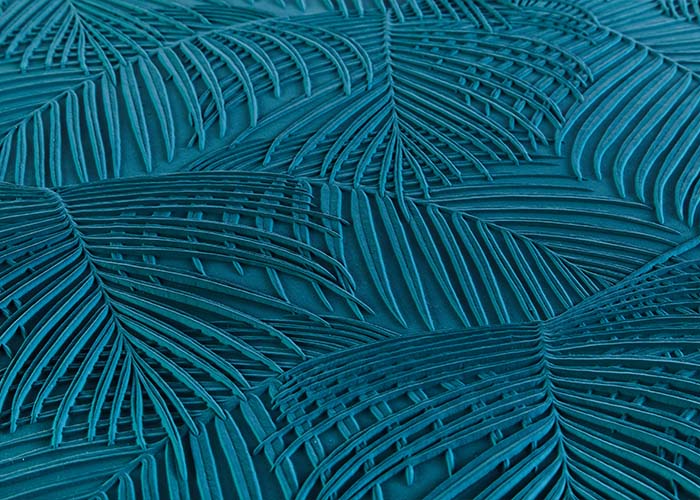 'Trellis' is inspired by the great 18th century British furniture makers – Thomas Chippendale / Thomas Sheraton / George Hepplewhite. All these famous designers worked in London and were highly influenced by the trend for Chinoiserie, a style which has rarely come out of fashion for the last 300 years. Among the wealth of furniture designs they produced they were renowned for their stylish and intricate glazed cabinet doors.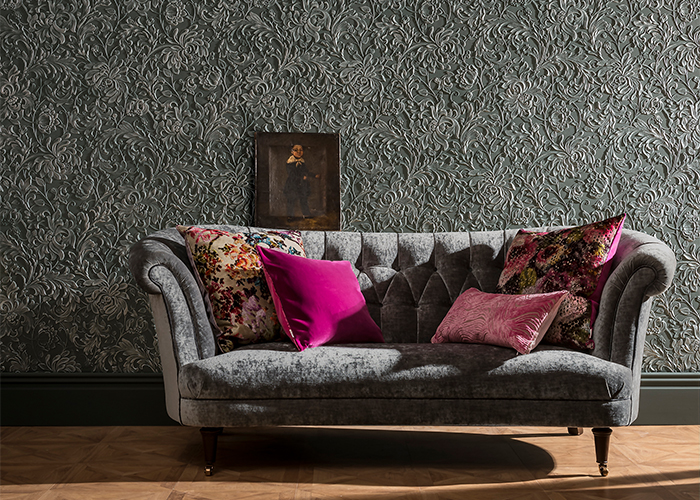 This lattice work pattern is also reminiscent of architectural structures found in gardens to support or display foliage. In our ongoing desire to bring the outdoors inside to our interior spaces 'Trellis' works well in combination with the company's foliage designs 'Palm' and 'Tropical Leaf'.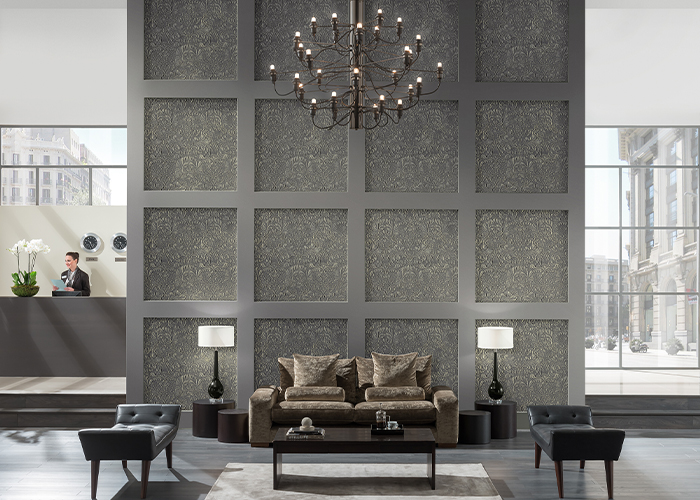 Acknowledging that Lincrusta is equally at home in both residential and hospitality settings, the Lincrusta team appointed creative director Amy Heffernan to create two moods. The 'Garden Room' colour palette embodies a fresh interpretation of the hues found in 18th Century interiors, the contemporary cabinet is a nod to the patterns' original inspiration. The gloss lacquer highlight on the monotone walls add a subtle glamour to the 'Bar Scene', which also showcases another Lincrusta pattern 'Cordage' on the bar structure.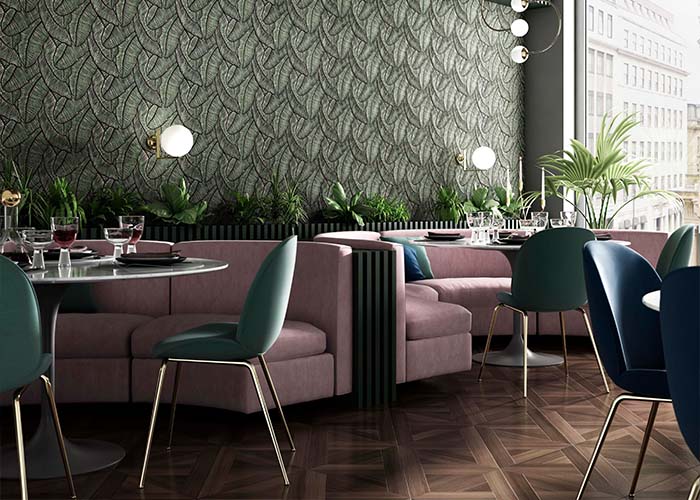 With thanks to Amy Heffernan for wonderful image creation and Mylands for their fabulous paints.