Sitting within the premium sub-brand, GROHE SPA, GROHE provides a unique customisable experience with its new GROHE Private Collection.
Combining state-of-the-art water technology with German craftsmanship and bringing two stalwart design houses together, the collection impresses with unique customisable design highlights to invite interaction and encourage personalisation.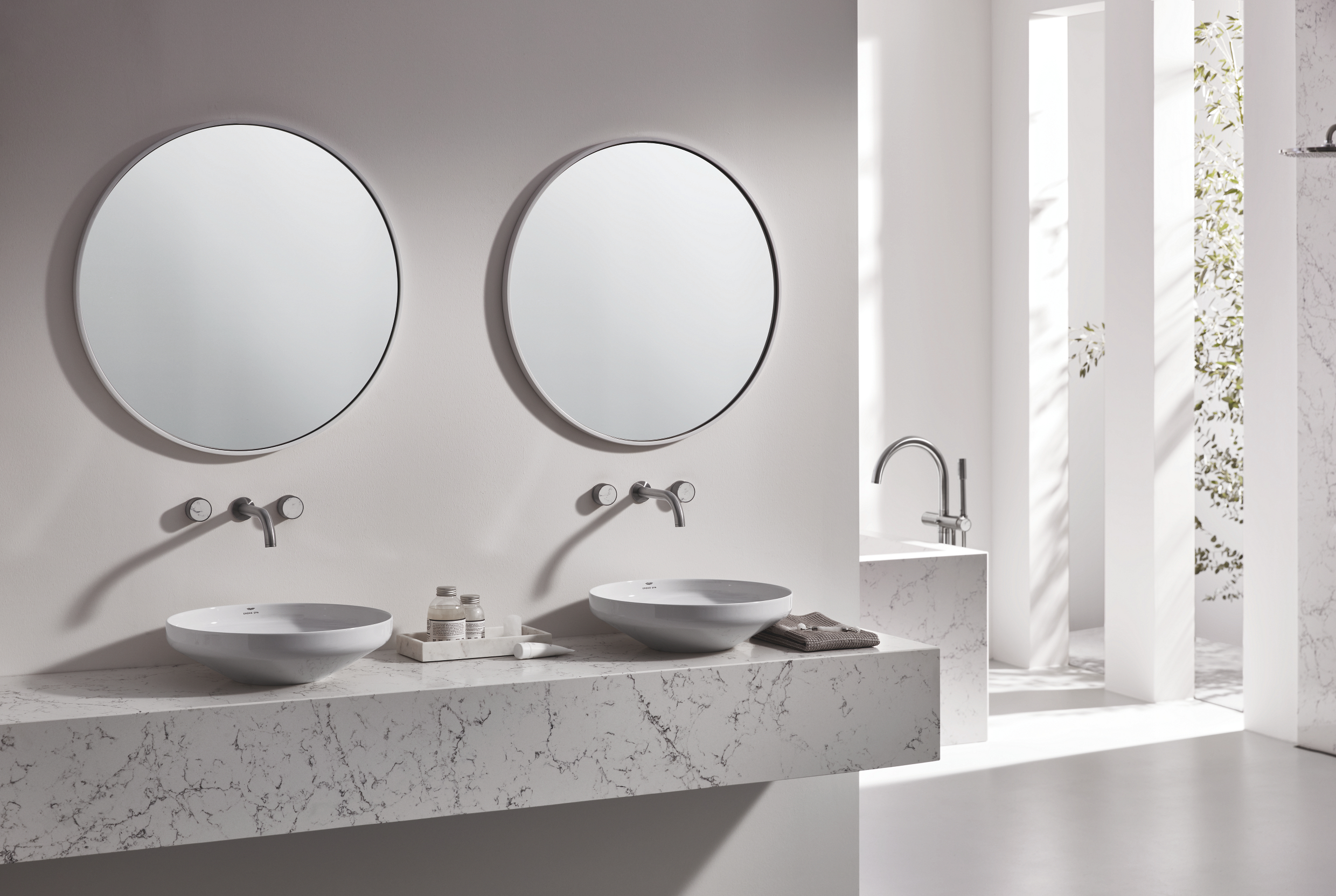 The Private Collection is an extension of GROHE's beloved premium models, Atrio and Allure Brillant, and provides a customisable design experience with choice of colour, finish, material, and handle options. To enhance the already luxuriously designed fittings, GROHE has partnered with global pioneer of premium quartz surfaces, Ceaserstone, to provide options of white or black Caesarstone Quartz to fitting options of either knurled knobs or stick levers in a range of finishes including Warm Sunset, Cool Sunrise, and Hard Graphite for a superior finish. The collection consists of over 200 individual product codes, with endless customisable options available for a truly personal design.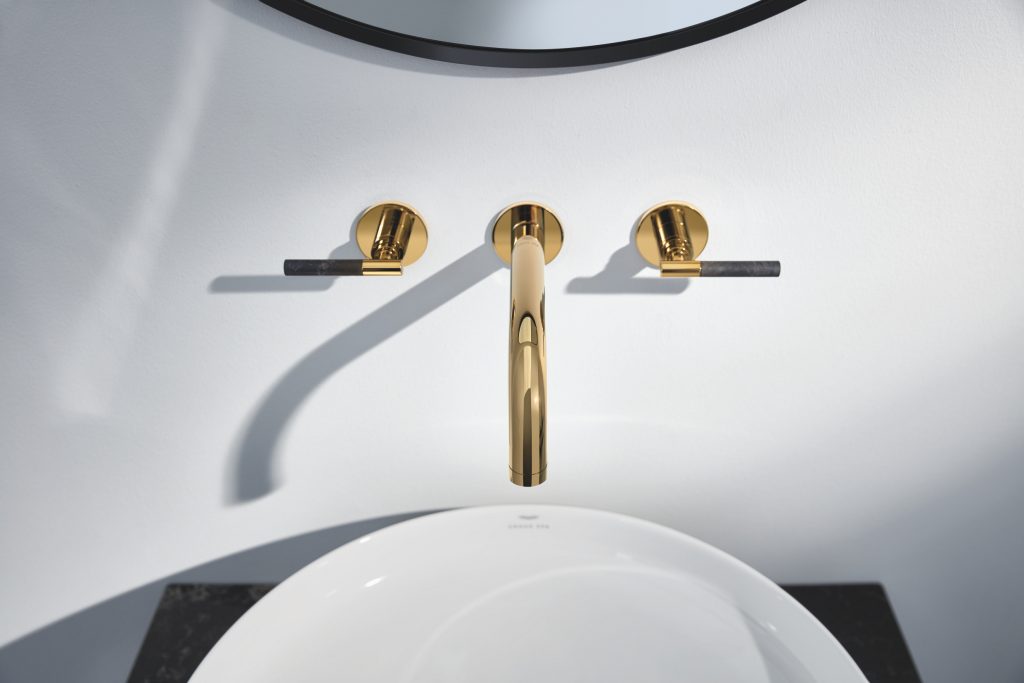 Kitchen and bathroom fittings are one of the most frequently used products in a building and that's why global manufacturer, GROHE, is paying extra close attention to the durability of its surfaces and expanding its range of colour finishes.
GROHE has extended its Colour Collection to include a new premium matte black finish, Phantom Black.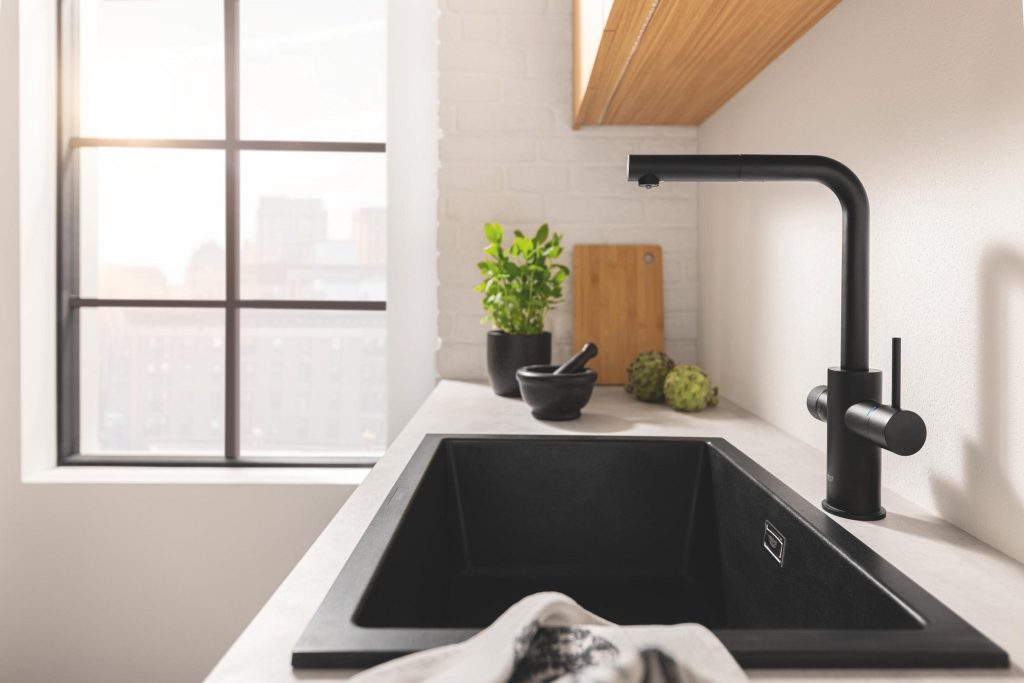 Thanks to a lacquer-coating technique, all GROHE Phantom Black products have been enhanced to be more durable, as well as being more resistant against corrosion, fading and scratches than other matte black variants treated with powder coating. In addition, Phantom Black is more repellent to visible fingerprints resulting in less cleaning and are easier to take care of – perfect for busy environments.
Across its Colours Collection, GROHE relies on a technology which originates from the aerospace industry: Physical Vapour Deposition (PVD), resulting in finishes that are three times harder and ten times more scratch-resistant than galvanized finishes, while delivering a diverse range of premium finishes.
The GROHE Colours Collection is available across the full suite of bathroom categories, including taps, showers, thermostats, flush plates which are also available as glossy black variants and accessories, to ensure a coordinated design concept that lasts.