Harlequin X Sophie Robinson
Harlequin x Sophie Robinson is the boldest collaboration yet from the fabric and wallpaper brand.
Never have two creatives been so vibrantly aligned. Harlequin's house of colour meets Sophie Robinson, designer, broadcaster, and renowned queen of colour, in a masterclass of joyful colour and pattern mixing.
Harlequin x Sophie Robinson is a daringly colourful collection of fabrics and wallpapers that takes its inspiration from Sophie's own countryside garden. Fusing natural references with archive designs and layering bold expressive colour on colour, this collection, including fabrics, weaves and wallpapers, journeys through nostalgic memories of alfresco dining, lazy summer days under the sun, picnicking, and embracing the beauty and glorious colour of nature.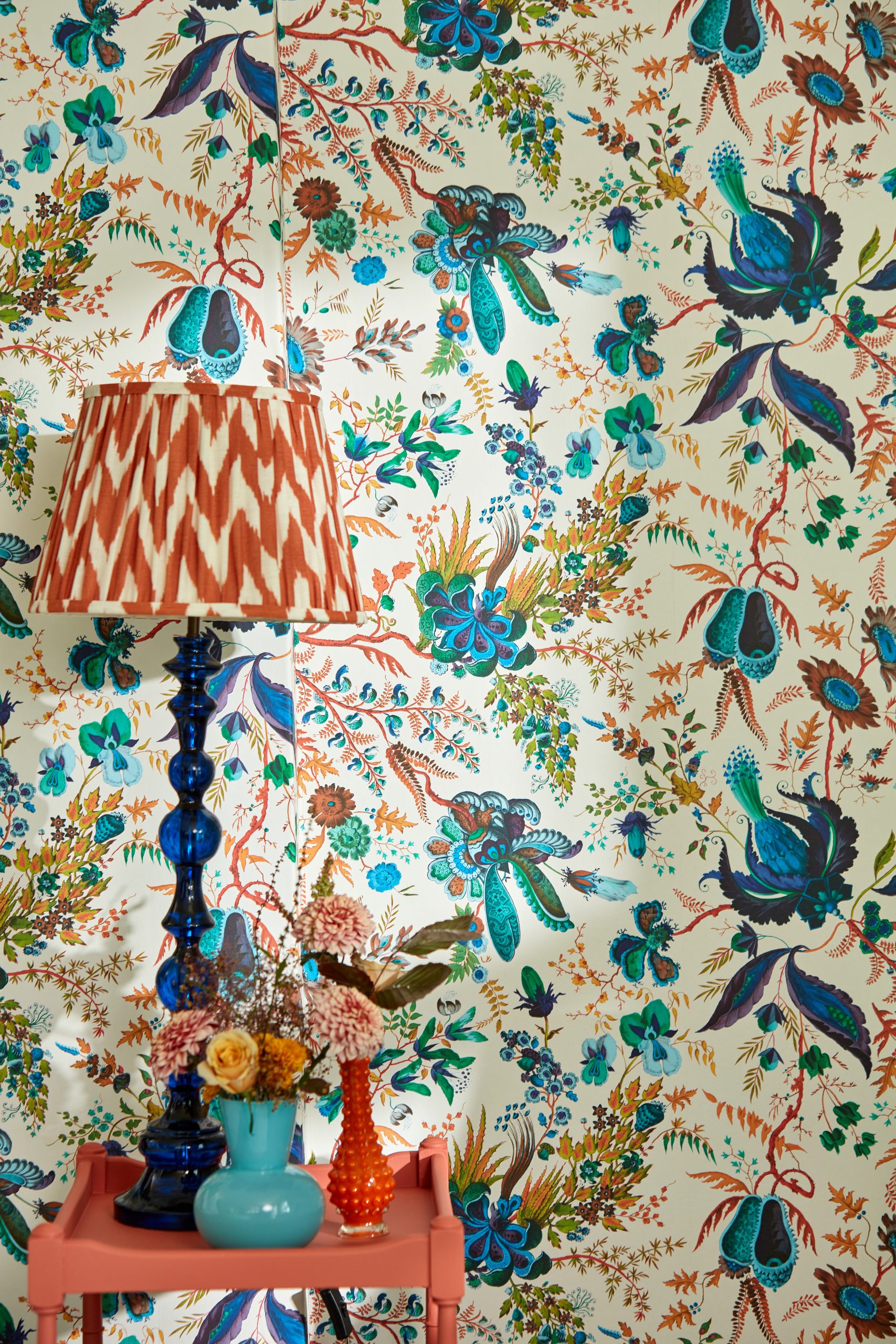 Abstract and archival designs collide in a symphony of colour. Uplifting and joyful, each design across fabric and wallpaper has been created to stir the senses and invigorate creativity in all.
10 wallpapers, eight prints and seven weaves make for maximalist dreamscapes in interiors, with the collection's colours taking their names from gems and precious stones such as Ruby, Emerald, Amethyst, and Rose Quartz.
Many fabrics in the collection have been produced using Harlequin's new digital pigment inks, which, are considered one of the most sustainable and environmentally friendly ink options available. Additionally, BCI cotton has been used throughout and all materials are responsibly sourced and ethically produced, with all wallpaper printed in the UK on FSC certified substrates, from sustainable, traceable sources.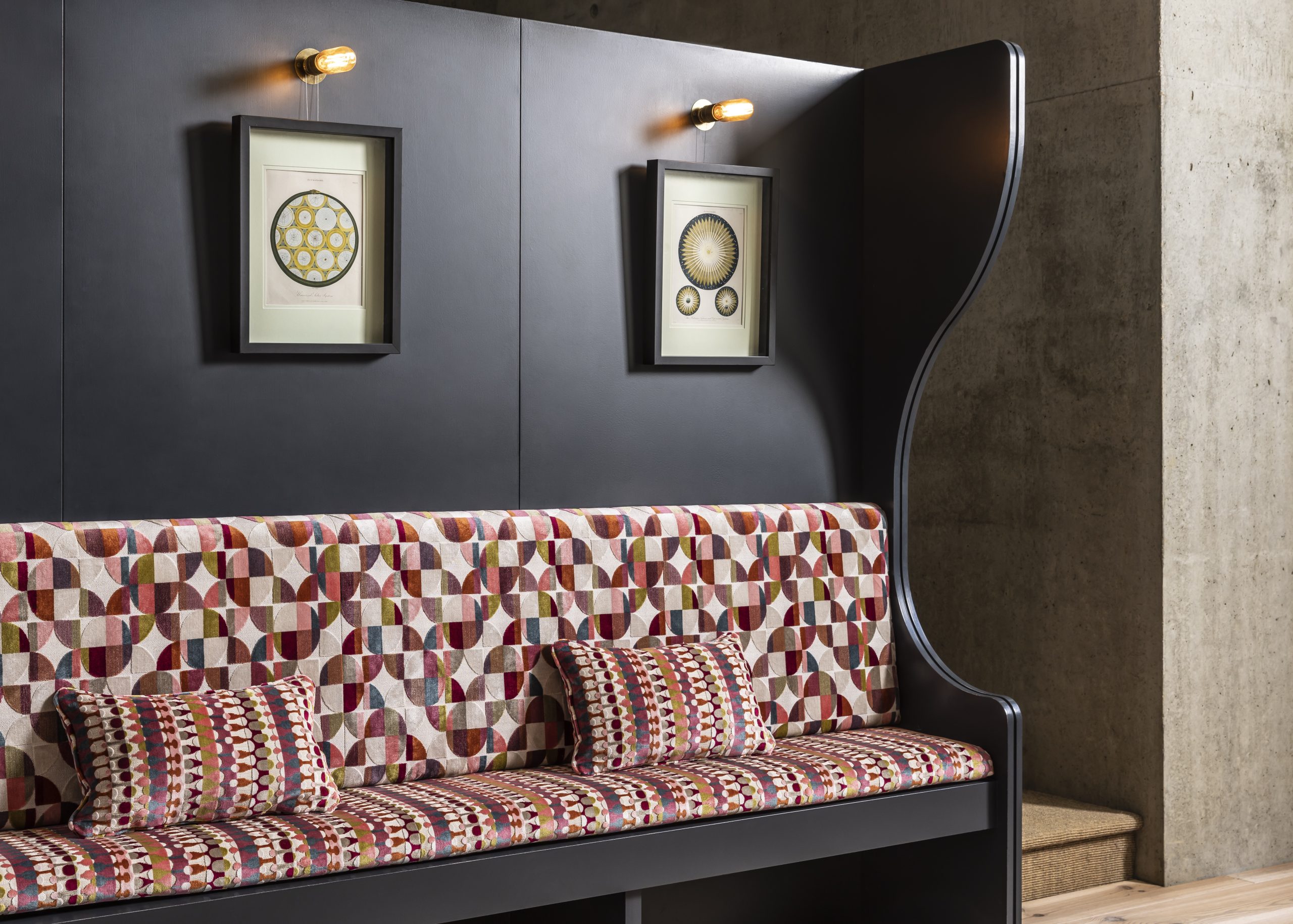 Harlequin presents Sheers 1
Harlequin maximises versatility with a collection of wide-width sheers in stunningly delicate designs with inherent flame retardant qualities, making them a sheer joy to include in contract settings.
This beautiful new compilation of 25 wide width sheers in a sublime offering of pared back, natural colour stories, comes to light in Sheers 1. Featuring original and reimagined designs, including 100% linens and inherently FR qualities, this go-to collection reflects Harlequin's signature style, from soft, tonal plains to bold, abstract patterns, in an expressive and individualistic range of sheers.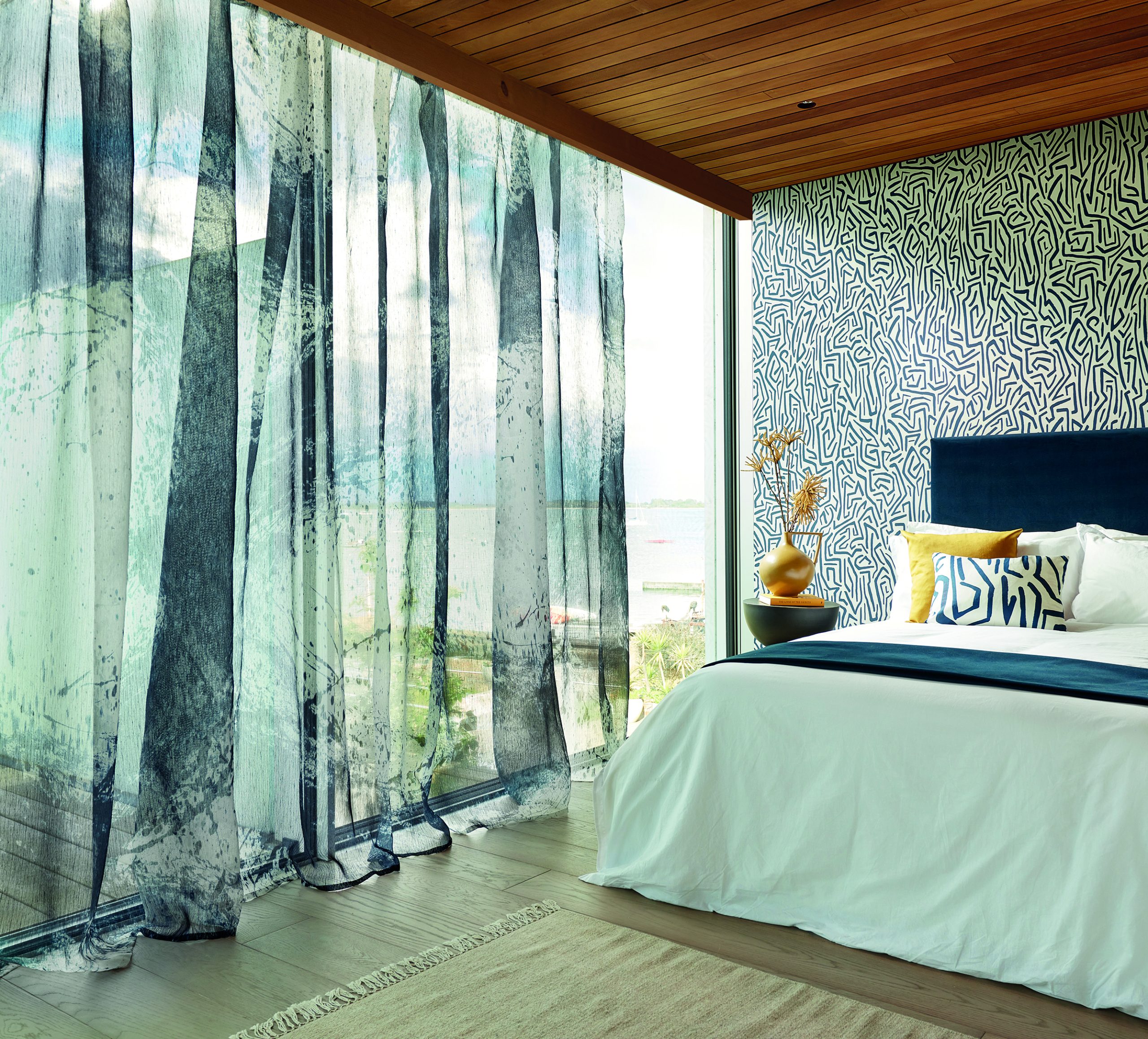 The nature inspired designs are named after the calm of scattered clouds or the atmosphere that surrounds us. Floaty, ethereal, and delicate, the collection features some of our favourite wallpaper murals, translated into statement sheers for the first time.
To discover more about the Sheers 1 collection and the Harlequin x Sophie Robinson collection or see highlights from the stunning ranges, visit https://harlequin.sandersondesigngroup.com/ and follow @harlequinfw