It's been a busy few months at Wilton – we took delivery of our second state-of-the-art Van de Weile high speed loom in the spring which has added significantly to our production capacity. And we've launched a new stock palette, Serenity, which is a suite of 12 cool, contemporary colours which are showcased in 2 beautiful new collections, Serenity Book 1 and Vienna.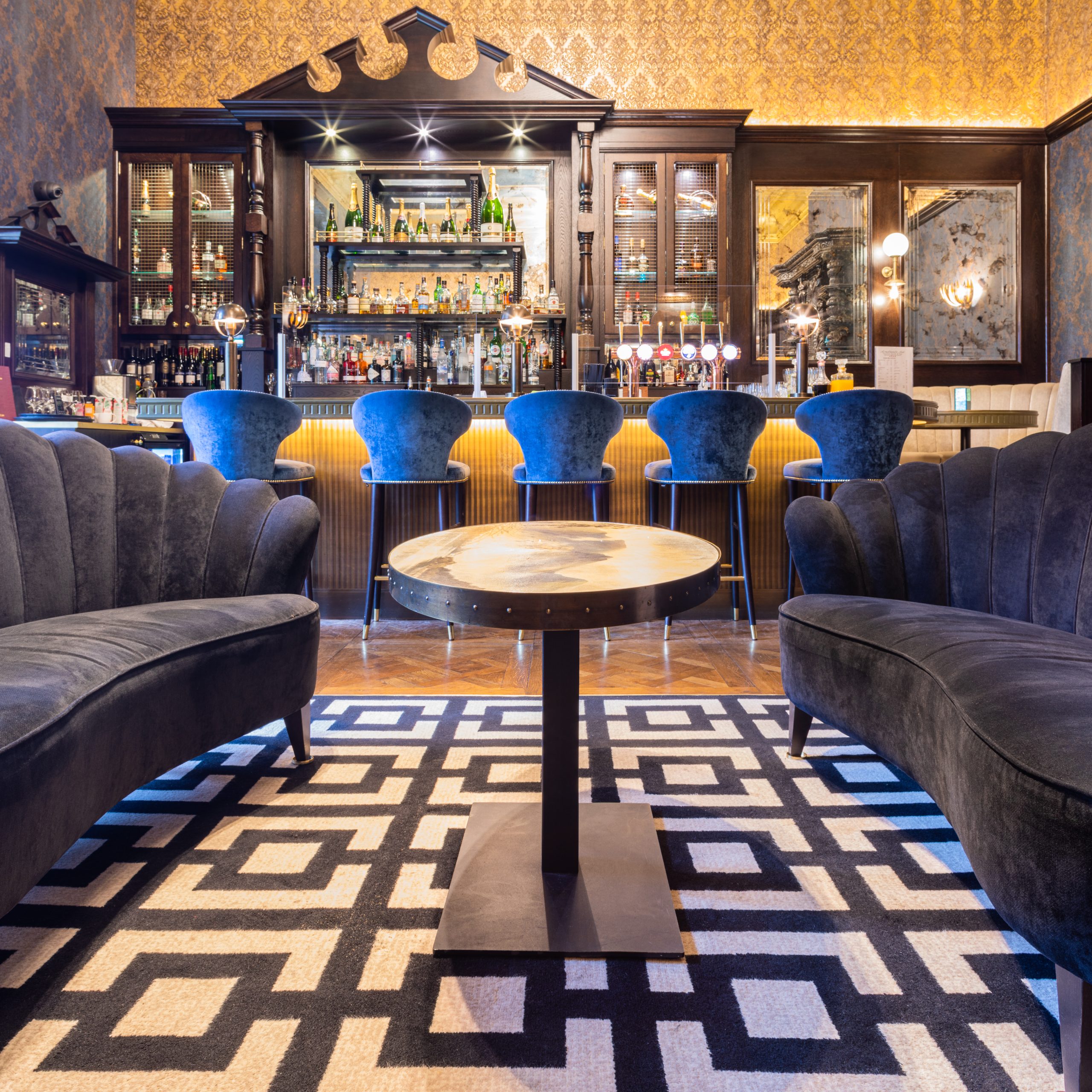 Serenity
This elegant contract collection showcases our new palette, Serenity. It's a collection of designs which started life as a painting one of our design team did during lockdown. Creatives gotta create!  The texture to the piece has become the ground for this collection, the whole team becoming involved developing and expanding the theme to create this collection. It brings together geological themes, floral elements and organic textures, brought to life in our fresh new palette. Serenity features warm neutrals, soft pinks, oceanic blues, sunshine yellows and earthy greens.
Vienna
The Biedermeier movement took hold of central Europe in the first half of the 19th century, initiated by the Congress of Vienna, marking the end of the Napoleonic Wars and refers to the style of literature, visual arts and interior design which subsequently flourished.  As a result of the period of peace and stability through the region, and increasing urbanization and industrialization a middle class emerged, creating a new, and much more domestically-focused audience for the arts.
This collection is inspired by this halcyon period for arts and interiors; with rich colour and pattern reflecting a new found confidence and sense of identity for the emerging bourgeoise.
Ready to Weave
The designs presented in both Serenity Book 1 and Vienna showcase our Serenity palette but they are part of our Ready To Weave offer which allows you to select either of our 2 other standard colour banks, and rework the designs, offering semi-bespoke flexibility, to adapt your chosen design to coordinate with your scheme or use the contrast to soften or highlight the design features. 
Woven in a quality of your choice to accommodate the traffic of the areas you are carpeting, these carpets are woven to order in the commercial gold-standard 80% wool, 20% nylon yarn, in our Wiltshire factory.
Axminster Rapide
From the classic to the contemporary, this collection is our 'quick-turnaround' of axminster carpets; they can typically be woven and on their way to you in a fortnight. 
The Rapide collection offers a wide range of designs: dynamic, modern styling and enduring favourites.  All are woven in our durable, resilient axminster construction carpet with our optimal 80% wool, 20% nylon yarn and manufactured in our Wiltshire factory.
For more information, get in touch; we'd love to hear about your next project.