Panaz, global manufacturer of high-quality decorative contract fabrics has collaborated with Timorous Beasties, the internationally acclaimed Glasgow-based design studio to launch a new luxury contract performance collection of contemporary textiles which will be showcased at this year's Dublin OPEN. 
The new Intaglio Collection embodies Timorous Beasties unique mastery of diverse pattern and inspirational signature style presented on original high-performance Panaz fabric. 'Intaglio' refers to the printmaking technique in which the designs are produced by engraving controlled drawn lines onto the fabrics.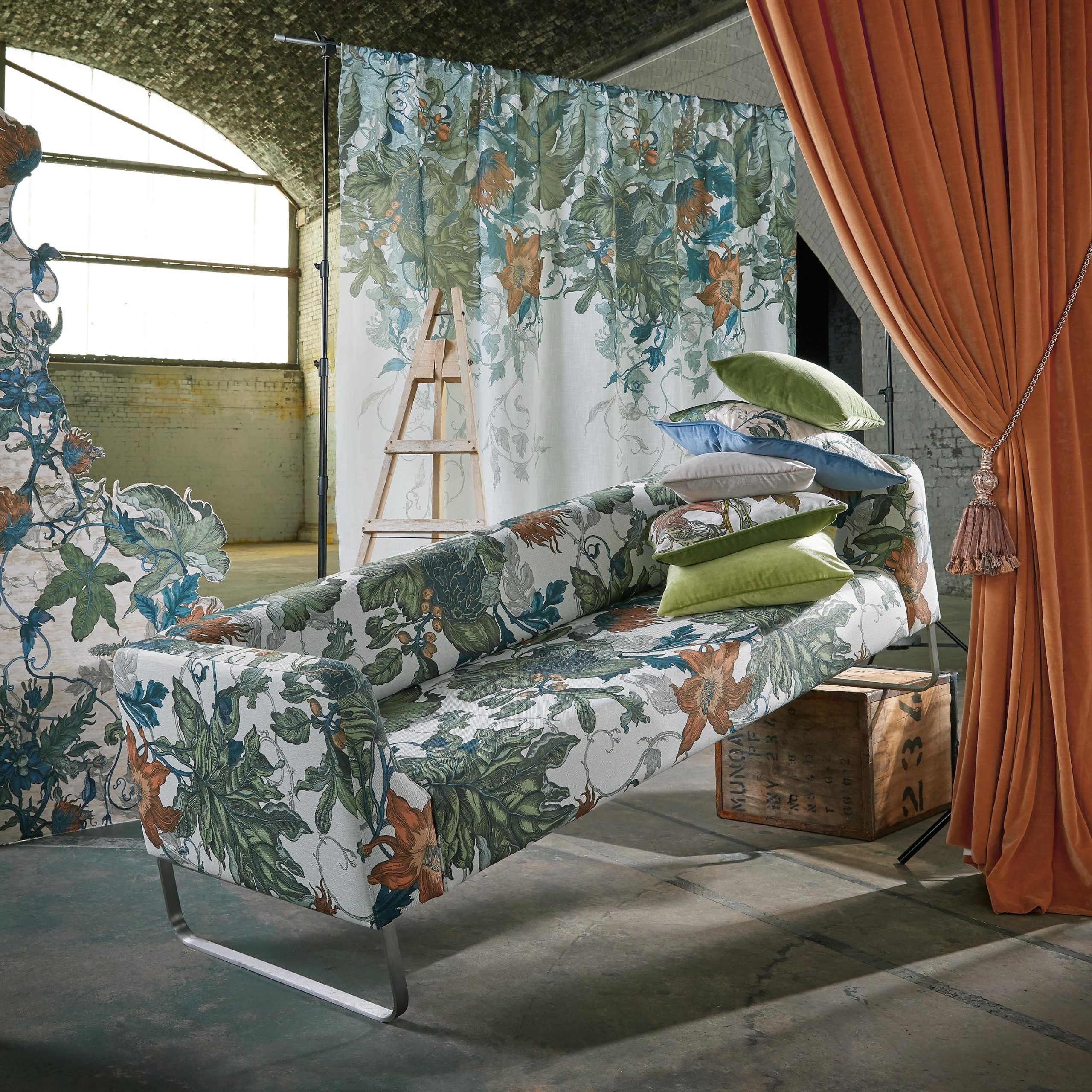 The collection includes complementary textures and plains for upholstery, curtains, accessories and sheers that feature a layering of intricate patterns, rich and dramatic in colour and scale.
Epic Botanic is the hero design of the capsule collection and is available in three distinctive colourways. Oversized floral motifs elegantly intertwine to create a bold, rhythmic pattern on a woven jacquard cloth for drapery, which is woven from inherently flame retardant Trevira CS yarns. Natural Botanic incorporates the same design on a woven linen look cloth for upholstery.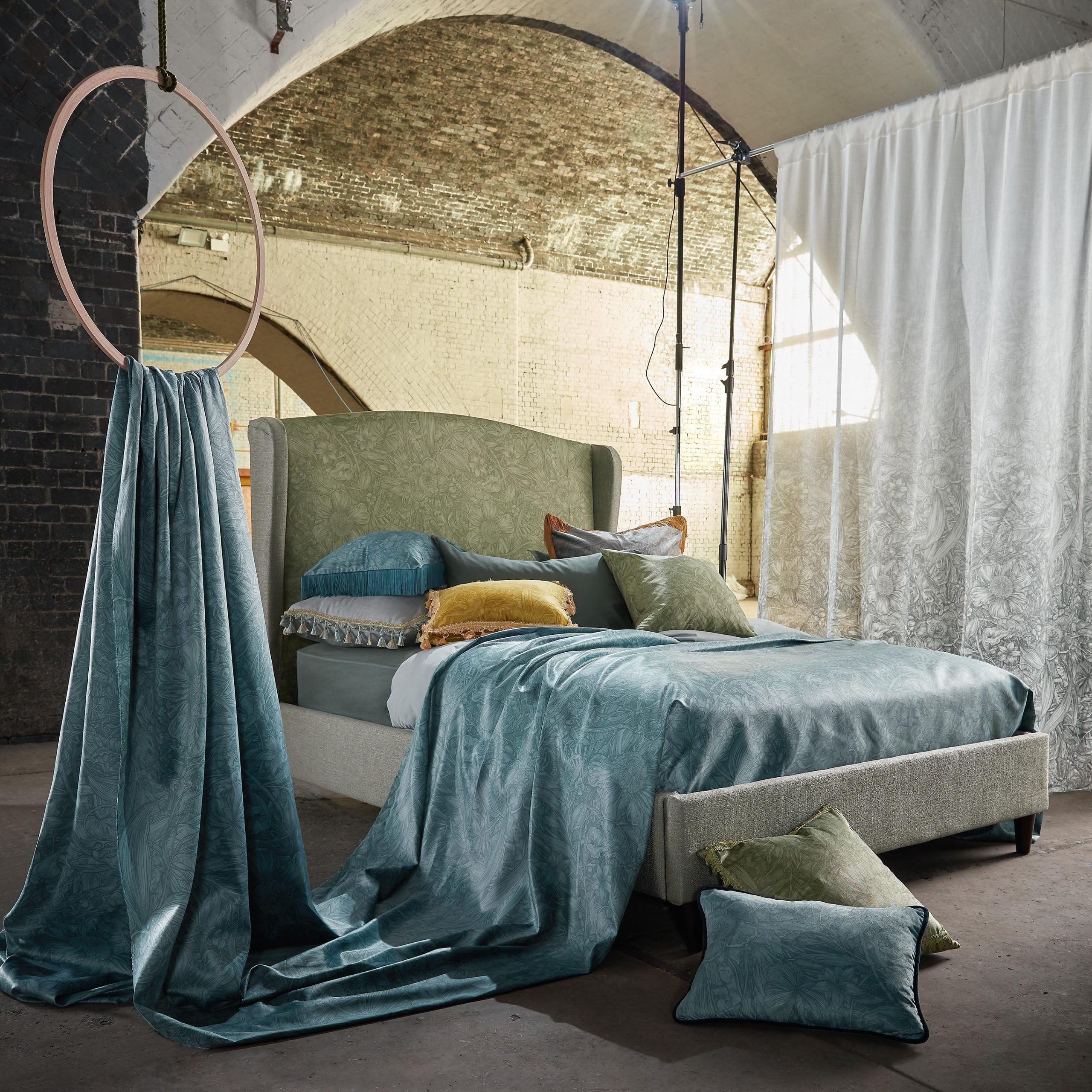 Flight consists of more muted colour variations and features intricate detailed linework, delicate floral motifs and beautifully illustrated butterflies on a woven jacquard for curtains and accessories. Natural Flight continues the same design for upholstery and is featured on a linen look woven cloth.
Jungle Tangle features a sophisticated detailed linear pattern, featured on a velvet fabric to create tonal textures that complement the palette used in the collection in six statement colourways.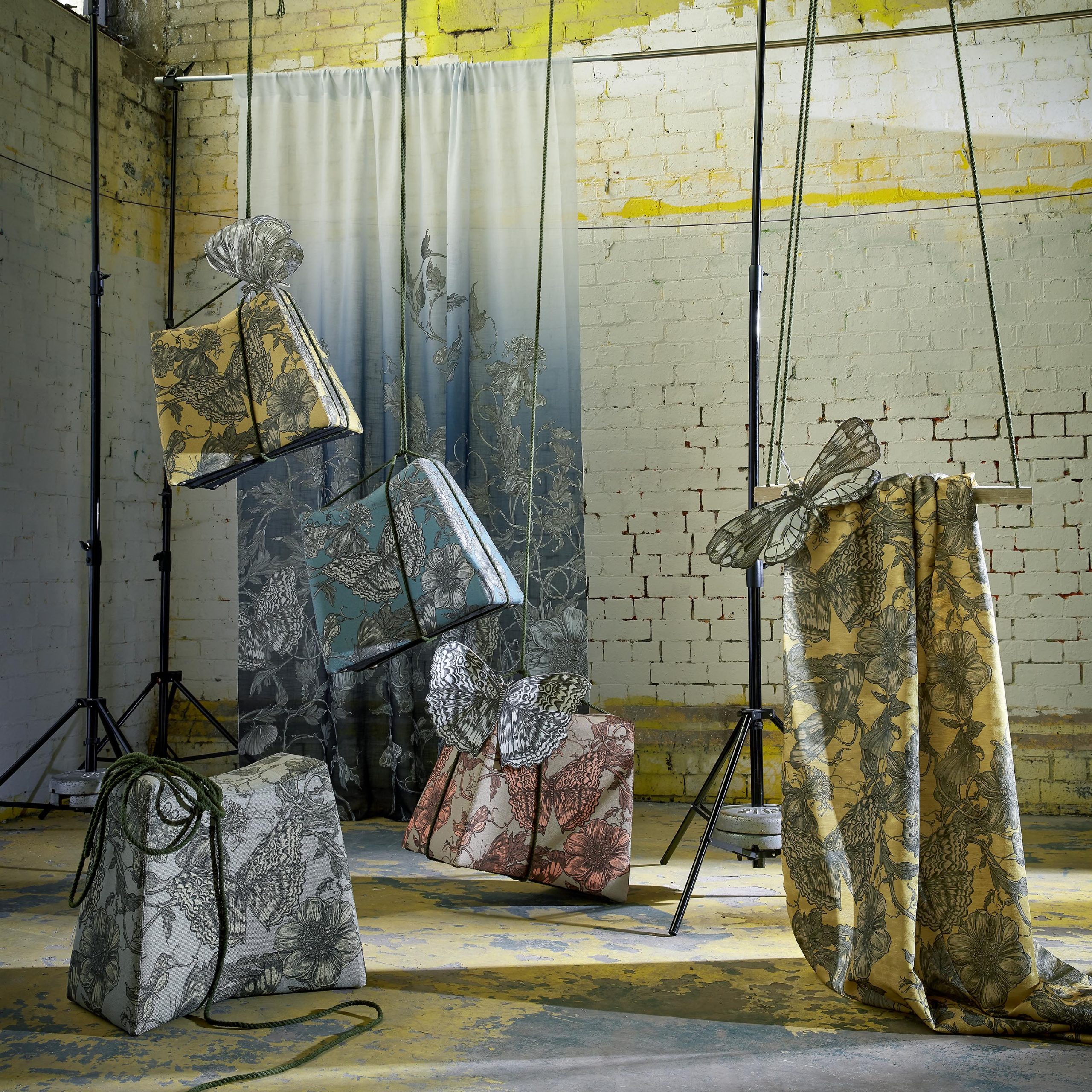 The range also includes the exquisite patterns presented on wide width sheer ombre panels, exploring designs which both trail down and fade upwards.
"'Featuring original Timorous Beasties designs, our Intaglio Collection provides designers with a collection of contract fabrics that are sophisticated yet unexpected, placing emphasis on detail, both in terms of pattern and chosen materials." Sarah Lloyd, Product Design Director at Panaz.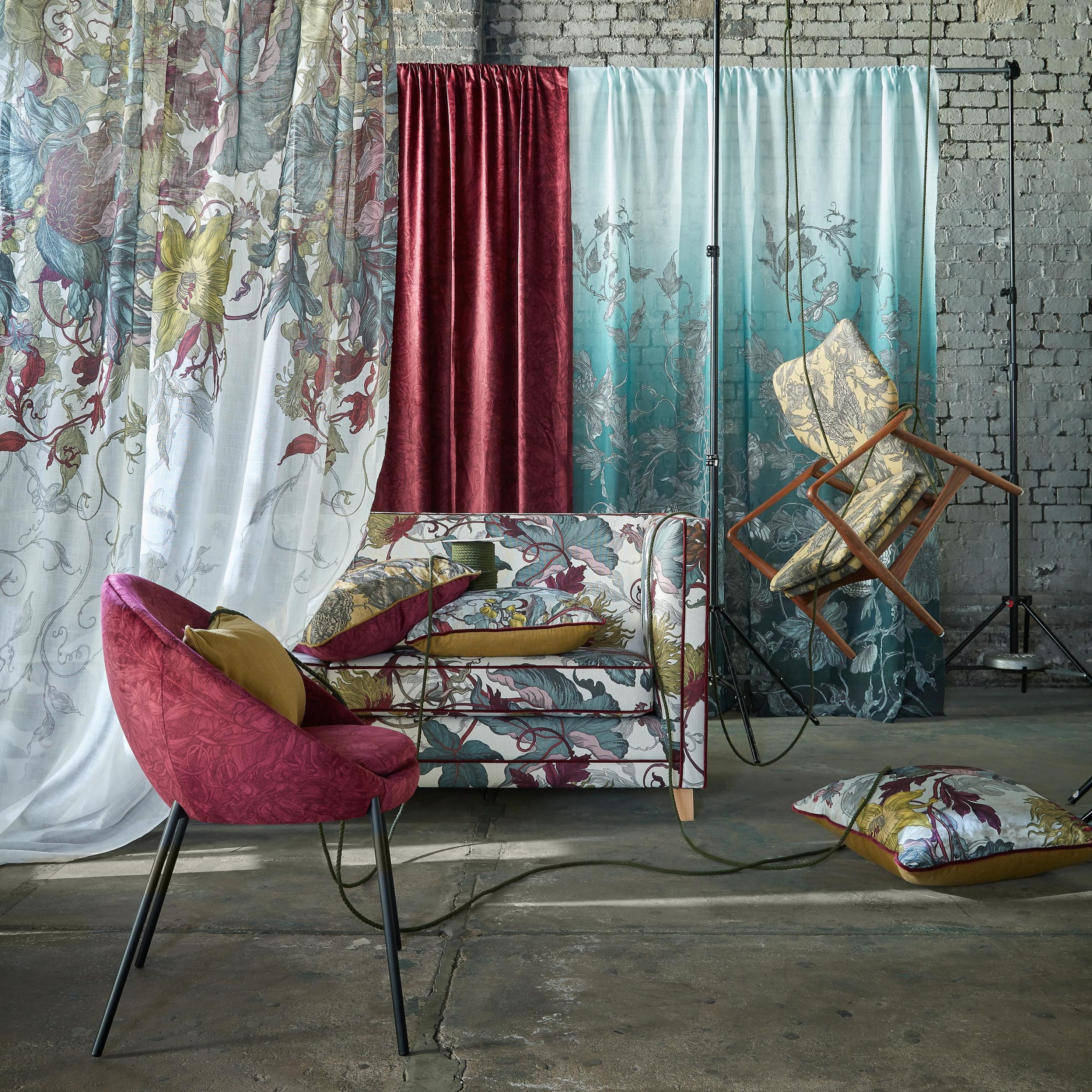 Panaz will also be showcasing several of their best-selling fabrics. Recognised as an industry expert in the manufacture of contract fabrics with almost 40 years' experience, Panaz consistently combines great design with technical prowess to produce high performance fabrics that look great for longer. Panaz's extensive portfolio is flame retardant with optional water-based anti-microbial treatments, making the fabrics safe as well as beautiful.