Innovation meets timeless design in our new collection of contemporary lighting concepts for hospitality, residential, and commercial spaces.
The Venn range brings warm ambient lighting and focused task lighting to hospitality guest rooms and other spaces. Its matching floor light, desk light, wall light and wall light-reader combination make Venn an elegant, functional addition to any modern interior. All Venn lights are designed for use with our minimalist Stadium shade, inspired by modernist architecture. They are also available in a switch-operated version on a Made to Order basis.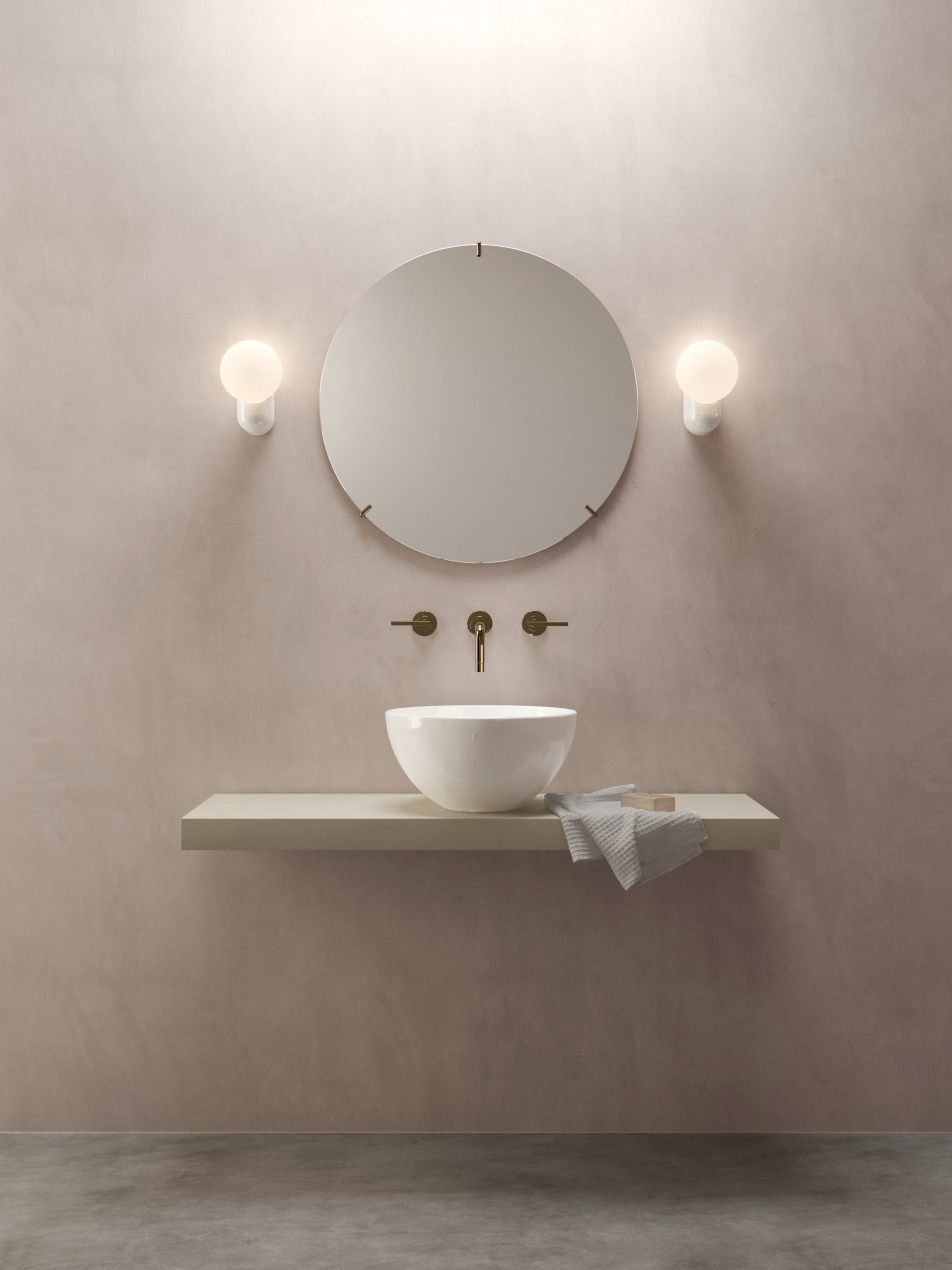 Leda, adds a unique, pared back dimension to the new collection. The matching floor light, desk light, wall light and swing-arm wall light bring a contemporary accent to any hospitality guest room or living space. Leda's distinctive cylindrical shade is available separately in a range of Made to Order modern finishes, and it uses replaceable, long-lasting GU10 lamps, enabling full flexibility in the choice of light colour and brightness. In addition, Leda's lamp head features an innovative, heat-dispersing design which maximises the lifespan of the lamp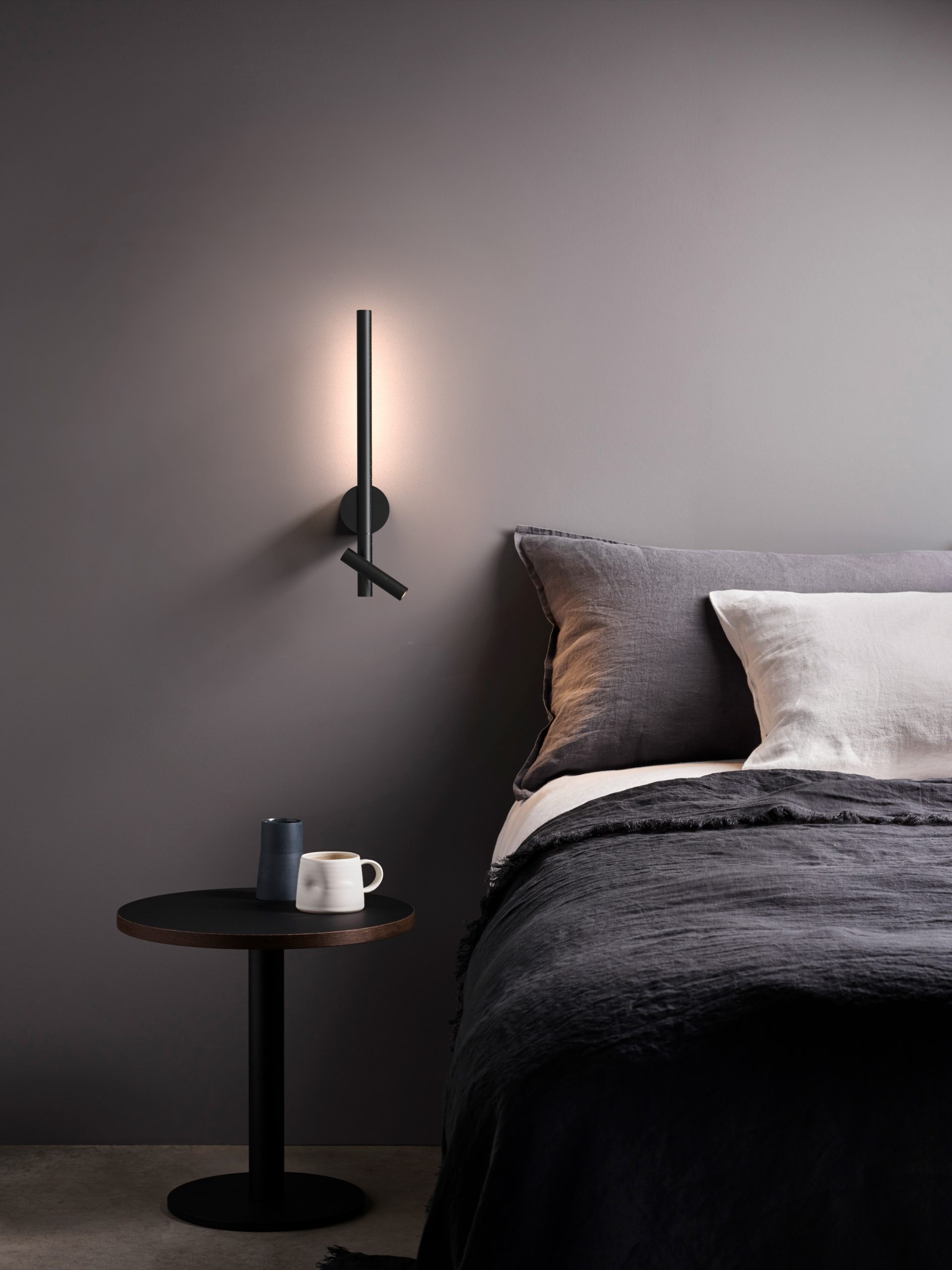 Expanding on our range of elegant wall lights, the new collection introduces Ako, a timeless design with a wide range of smart features. Ako features an integrated LED lamp for greater energy efficiency and is compatible with smart lighting systems, enabling you to create the perfect ambiance. Its durable, metal design and narrow profile make it the ideal choice for adding a warm glow to corridors in hospitality settings. It is specially designed to cast a soft-edged wash of light along the surface of hallway walls to ensure comfortable lighting with no harsh lines or glare. Ako is also available in a range of attractive Made to Order finishes, and can be optionally equipped with integrated dimming.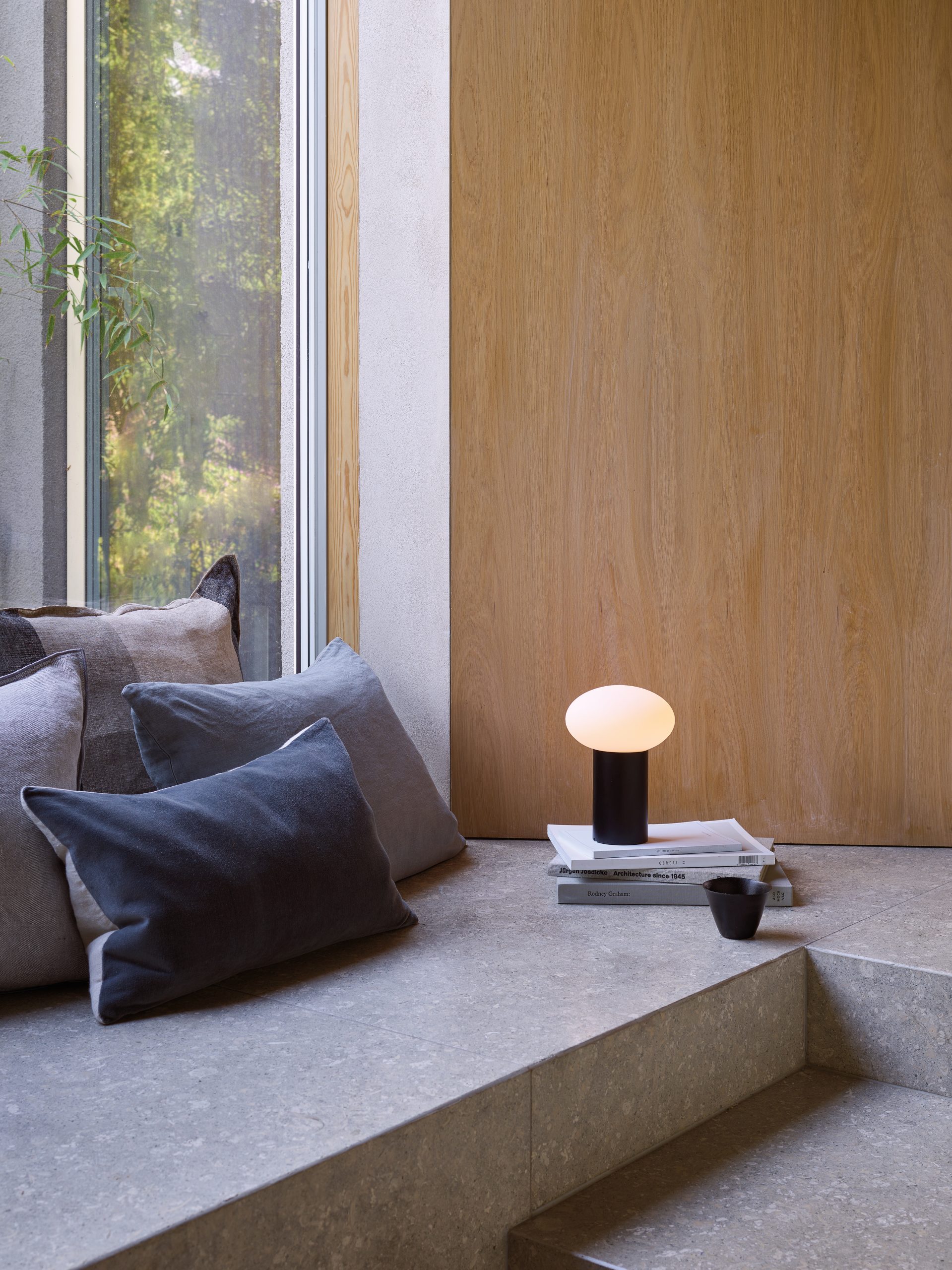 Inspired by the shape of traditional East Asian lanterns, Toro adds a uniquely decorative allure to hospitality guest rooms or residential living spaces. Toro's opal inner diffuser is enclosed by an elegant, ribbed glass outer shade, both crafted from high quality glass for enduring beauty and performance.
With its translucent, double-layered glass shade, Zeppo casts a warm, gentle glow, creating an inviting ambiance that is perfect for bedside and table lighting in hospitality guest rooms or contemporary home interiors.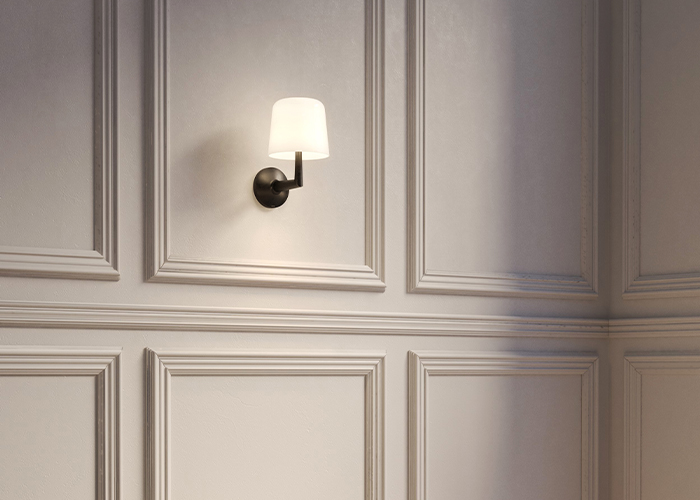 Lyra features a glossy ceramic base and is available as a wall-mounted mirror light (either with a single or twin glass globe shade) or as a sleek ceiling light with single glass globe shade.
Available as a table or wall light, Ella combines the gentle glow of its porcelain shade with a tapered arm that flows seamlessly into its precisioncrafted metal base.
Inspired by classic Italian lighting designs of the 1980s, Imari is available as a desk light and two different wall light designs including one that features an adjustable arm. Imari's crisp, die-cast metal base and elegant porcelain shade make it a perfect option for bringing comfortable task lighting to any bedside table or wall, whether in hospitality guest rooms or premium residential interiors.