Commercial Interiors UK are thrilled to be holding their 6th Dublin OPEN exhibition on Tuesday 24th October 2023.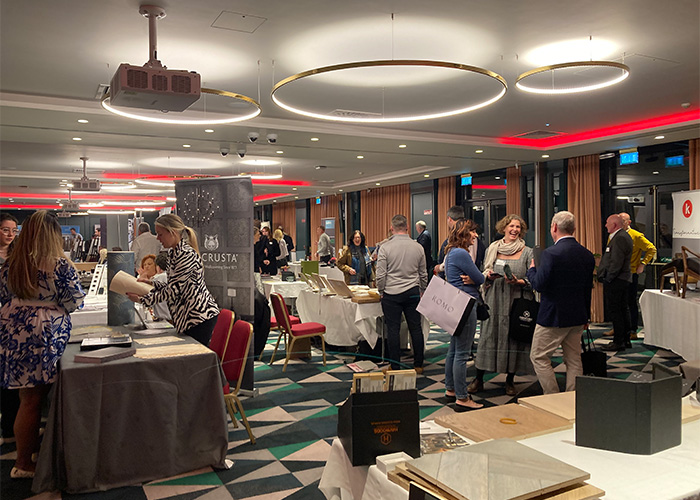 This pop-up exhibition will give interior designers, buyers, and specifiers the opportunity to meet in person with some of the best contract furnishing suppliers from the UK & Ireland. Consisting of over 30 leading manufacturers and suppliers who will be showcasing their high-end products offering value, excellence & innovation to the Irish market.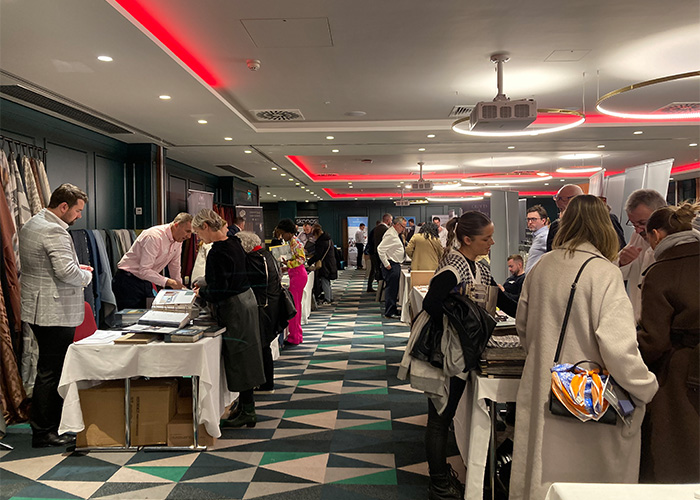 Visitors will see a variety of products suitable for the full spectrum of interiors for Hospitality, Healthcare, Education & Office.
Where? We are delighted to be holding this Dublin OPEN at the superb new venue of the stunning Stratocaster suite at the Gibson Hotel, Point Square. The Stratocaster banqueting suite located on the third floor is bathed with natural light from huge floor to ceiling windows – perfect for showing off product to its best advantage.
When? Tuesday 24th October 2023
New to the event – knowledge seminars: This years event will feature Alys Bryan, Editor of our online design industry news magazine 'Design Insider', will be hosting and presenting a programme of seminars on hot topics which will run throughout the event, with invited guests from the Institute of Designers Ireland and the Irish Interiors Association along with other guests.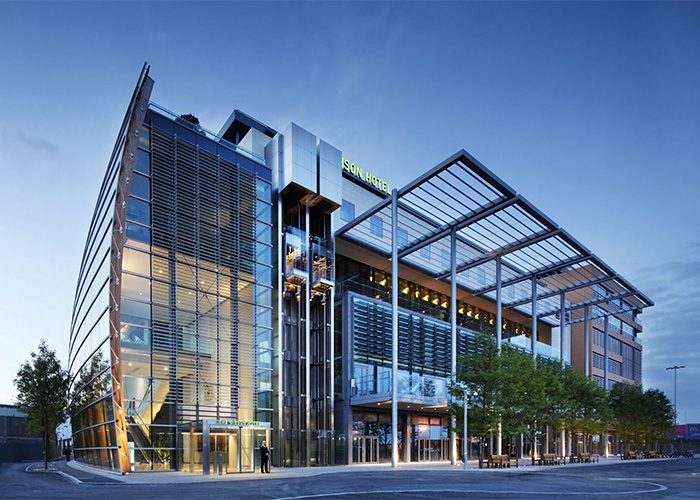 Exhibitors: Agua Fabrics Ltd, Amtico, Andy Thornton Ltd, Astro Lighting, Bourne Furniture Ltd, Camira, Chieftain Fabrics, Conran Commercial, Ege Carpets UK, Egger (UK) Ltd, Franklite Ltd, GROHE, Havwoods ireland, Indorama Ventures Fibers, John Lewis & Partners Textiles Factory (Herbert Parkinson), KAI Contract, Knightsbridge Furniture Productions Ltd, Kobe UK Ltd, Kronospan , Lincrusta, Milliken with Winroy, Moon, Panaz, Sanderson Design Group Contracts, Sekers Fabrics Ltd, Spires Art Ltd, Sunbury Design, Surfaceform, The Isle Mill, The Romo Group, Waterbury, Wilton Carpets.
Supporters: The Interiors Association, UK Department for International Trade, Design Insider & Commercial Interiors UK.