We've said it before and we'll say it again: Texture is everything in an upholstery fabric. Quite apart from a fabric's tactility and comfort-factor, textural materials bring impressive depth and vibrancy of colour to design schemes. They also look thoroughly contemporary and add a welcome modern sensibility to interiors too. So, hot on the heels of Primeira and VerdEco, we've come up with Eden and Bouclé, two new textured-packed soft fabric collections that are perfect for all environments; from cruise to workplace and healthcare to hospitality.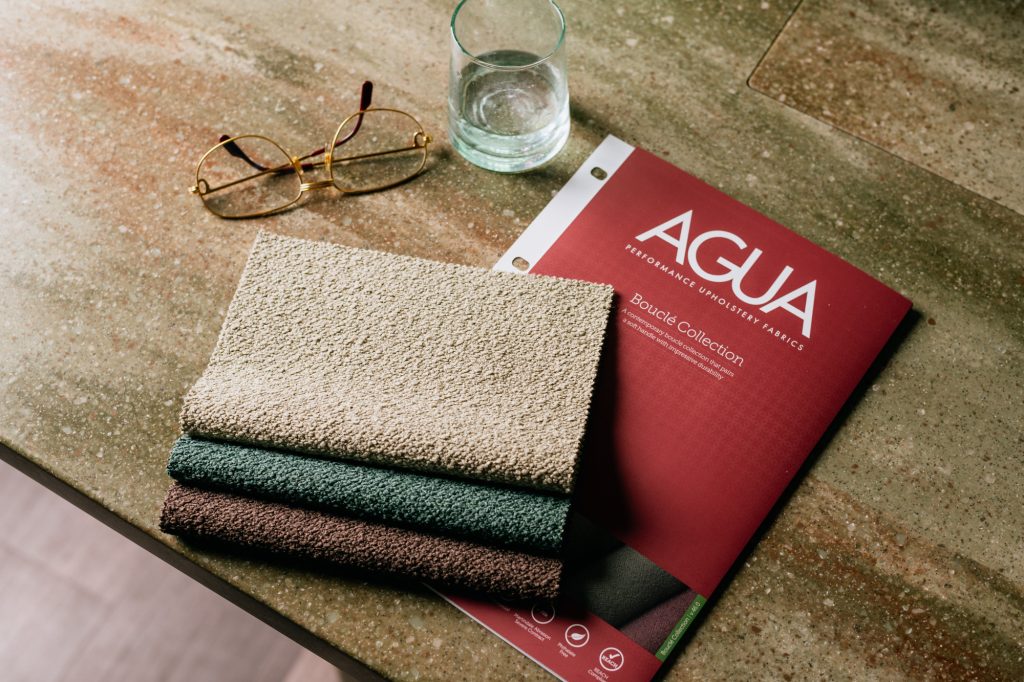 We're particularly proud of what we've achieved with Eden. Designed as a follow-up to our incredibly popular Linetta fabric, Eden boasts a luxurious mouline yarn, woven in a distinct hopsack style, with an irregular, slightly slubby texture. It looks like it's been hand-woven from silk or a linen-blend for an opulent feel, but of course its infinitely more hard-wearing. Its heavier weight taps into the current fashion for denser, natural-looking fabrics, yet it retains all the performance qualities Agua has become known for.
Like all of our designs, it's fire retardant to the highest specifications, while its 90,000 Martindale rating is three times the 30,000 commercial grade standard. It's also waterproof and is finished with our AguaGuard365 antimicrobial technology for ultimate protection from germs and viruses. Available in 25 sophisticated colours ranging from jewel tones to warm neutrals, this is a fabric that will excel in any contract environment.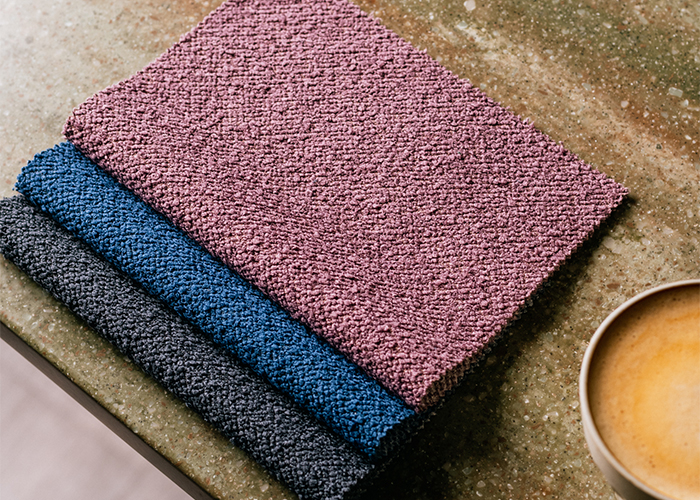 And then there's Bouclé, with its signature looped, curly yarns. This is a collection we've been working on for over a year, and it required careful tweaking and testing to get right. First, we had to get the look right – Bouclé weave had to do the age-old fabric justice. But, we also wanted to develop a fabric that performed in-line with all our other staples. This isn't about style over substance. Many bouclé fabrics wear too quickly, and don't stand up to the rigorous needs of the contract environment. 
Pilling is common thanks to the fabric's loose weave, so we engineered ours to resist wear while also maintaining an impressively soft handle, achieving a 70,000 Martindale rating in the process. In line with Agua's entire product range, Bouclé is also waterproof, fire retardant to the highest spec for contract use and also antimicrobial, with our AguaGuard365 treatment.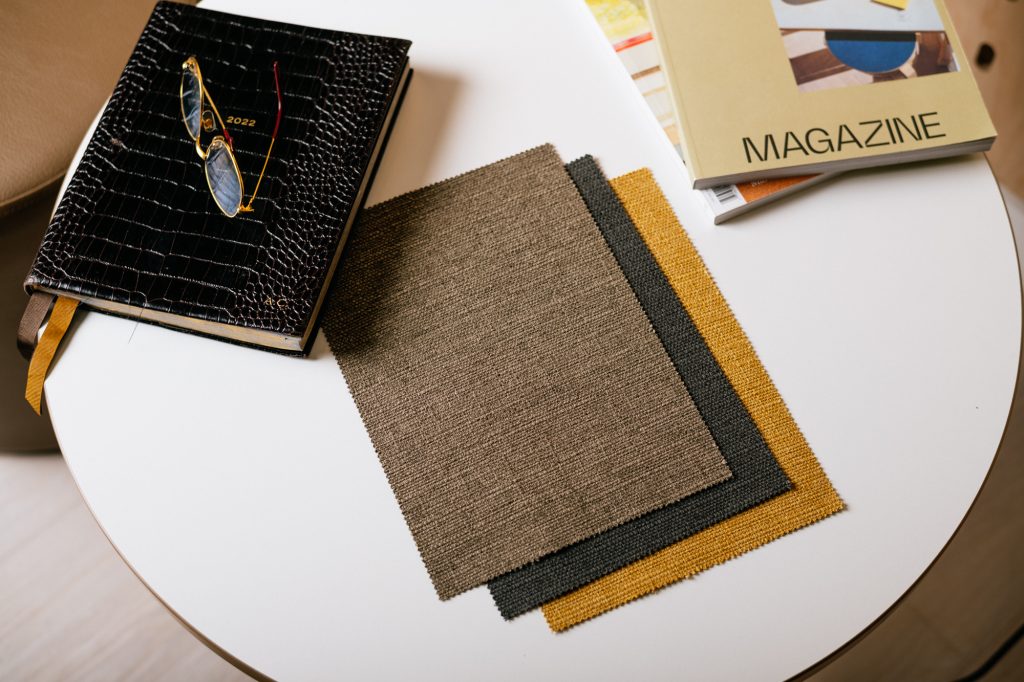 So, our Bouclé range stays true to the fabric's playful feel with a soft, textural weave that suits every application, but it'll prove an eminently sensible long-term investment when you specify it. With its elegant 16-shade colour palette, it'll look effortlessly stylish in the breakout space of a contemporary east London office, the lounge of a high-end hotel, or else would complement the jazz club feel of a cruise ship's gala room. It's bouclé, but not as you know it.