The London OPEN organised by Commercial Interiors UK and WOD ran on the 7th and 8th September 2022 bringing together leading figures from workplace and hospitality design to examine the trends and key issues affecting our industry.
Over 10 leading international brands took part in the event, hosting talks, panel discussions, and workshops and stimulating lively and sometimes challenging debates between attendees at the different events. All the events sold out over the two days, and the buzzy and informal atmosphere provided a great networking opportunity for the attendees.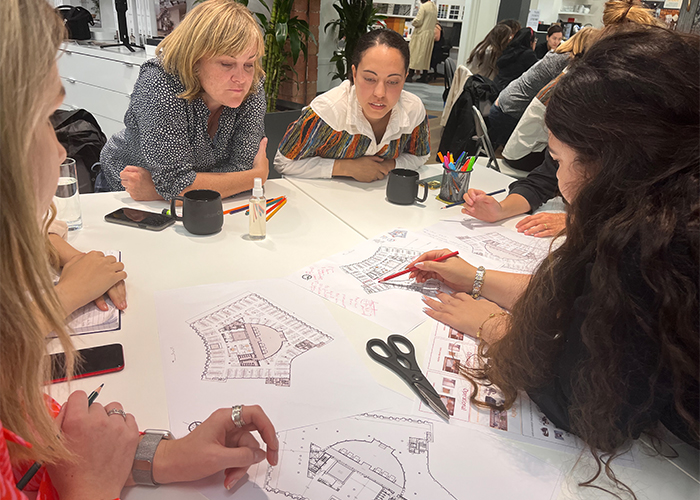 "The thing that stood out for me was just how good the speakers and talks were, I didn't want any of the talks to finish!  It was just such a good opportunity to talk with people who are experts in their area but who were so willing to share their knowledge" – Jeremy Stein, Managing Director of Commercial Interiors UK.
"We were delighted with the level of attendance and positive feedback from each of our sessions during the London OPEN, our sessions were really well attended with plenty of interaction and questions from the audience. It's so important that everyone feels able to participate and learn" – Harsha Kotak, Founder of WOD.
"At Design Insider we strive to instigate conversations with people leading in the commercial interiors sector and the London OPEN meant that we were able to share these fantastically insightful debates, and industry celebrations, with a huge audience of designers and experts." – Alys Bryan, Editor, Design Insider.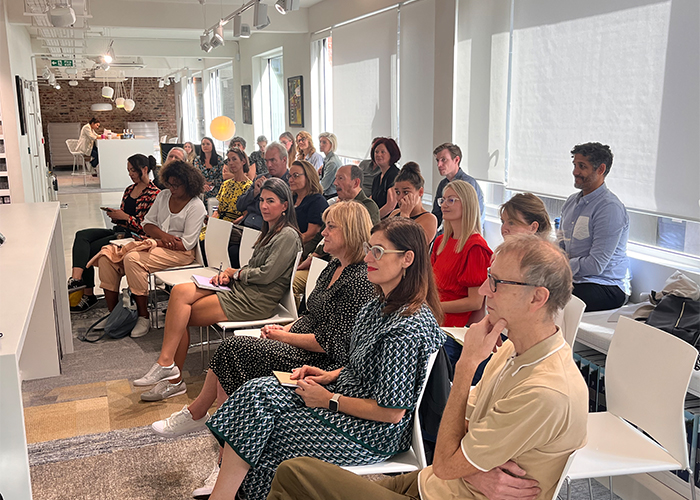 A selection of some of the events were:
Talks:
FLOKK: '150 Years of Innovation' – Celebrating their 150th anniversary in 2022, Flokk explored the rich history that makes Giroflex an iconic brand and had a display of their most iconic designs in their showroom exhibition.
Solus Ceramics: 'Metaverse and the Future of Design' – It is time to adapt to the future. We invited design studios who have already moved into designing in Metaverse to share their experience and thought process.
Modus Furniture: 'Furniture and the Road to Net Zero' – Lucy Arndt, Head of Sustainability at Dodds & Shute and Lucy Crane, Sustainability Manager at Modus led a discussion on how the furniture you choose impacts global carbon emissions and helped find out what to look for when choosing furniture with the lowest impacts.
MARK Product: 'Table Talks' – John Miller hosted two talks surrounding 'Material choices and Sustainability' and 'Greenwash in the Furniture Industry'.
"Anybody who uses any sustainability claim as a means of promoting what they do set themselves up for greenwashing" – John Miller (MARK Product)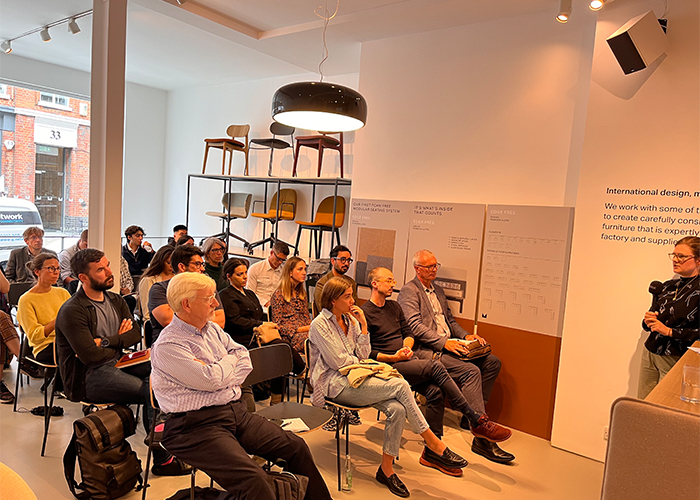 Panel Discussions:
MARK Product: 'How Furniture Influences Wellbeing and Behaviour in the Workplace' – Chaired by Alys Bryan (Editor, Design Insider), this discussion explored the role furniture plays in how we interact with and use space. It considered how products and spaces can be designed to contribute to wellbeing, productivity, and collaboration.
Teknion: 'Reducing Waste is an Imperative' – The panel discussed how the sector can accelerate the pace of change to maximise reuse and reduce waste.
Sagal: 'Office as a Hub for Collaboration & Wellbeing' – This discussion revolved around the importance of collaboration and human connection and focused on furniture and products that aid collaboration.
Your Workspace: ' Sustainability & Circular Design' – Focused on the Net Zero pledge by architects and designers and also discussed the role of furniture manufacturers in translating these pledges to product design.
"We have to behave differently – and it's all about sharing knowledge, we won't have a planet if we don't" – Gurvinder Khurana (Mmoser)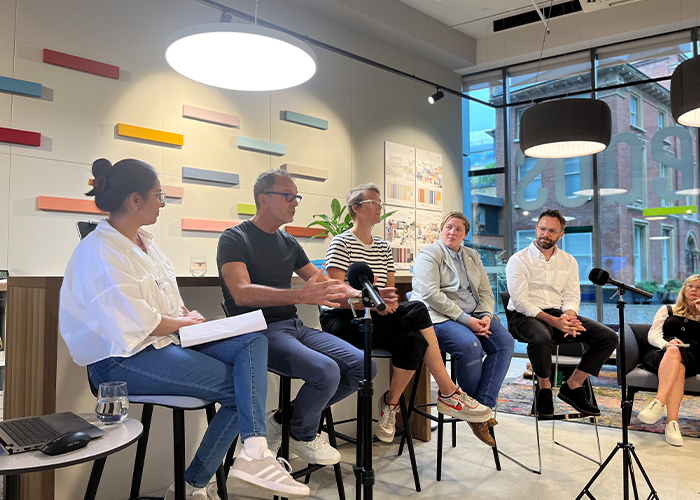 Workshops:
Shaw Contract: 'Workplace Strategy for 2023' – This interactive workshop had teams of designers and audience from various A&D firms come together to discuss key challenges and solutions.
Camira: 'Creative Workshop with Colourful Jesmonite Designer Katie Gillies' – Visitors created their own colourful terrazzo coaster.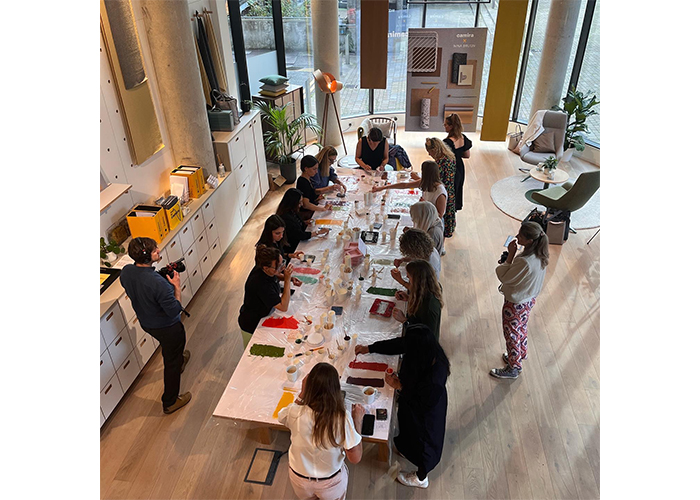 Debates:
Sedus: 'Future of Work – is Hybrid Working, the Way Forward or a Utopia?' – This debate highlighted the importance of EQ (emotional quotient) in the designing of space and discussing AI (artificial intelligence) as a part of the long-term solution.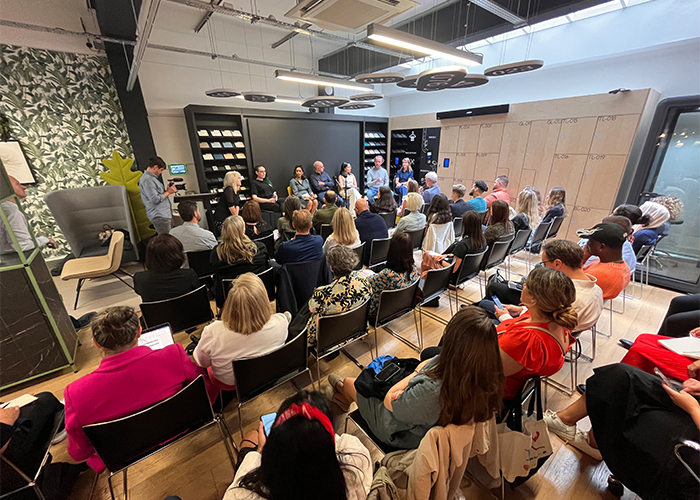 Presentations:
Milliken: 'Embracing Decarbonisation in the Workplace Sector' – Members of the Sustainable Design Collective – an initiative by WOD, shared findings from their meetings and discussions on this topic.
"As designers it's time for us to call bullshit, not just on our supply chain but also our clients" – Deepak Parmar (MCM) was the standout line from this debate!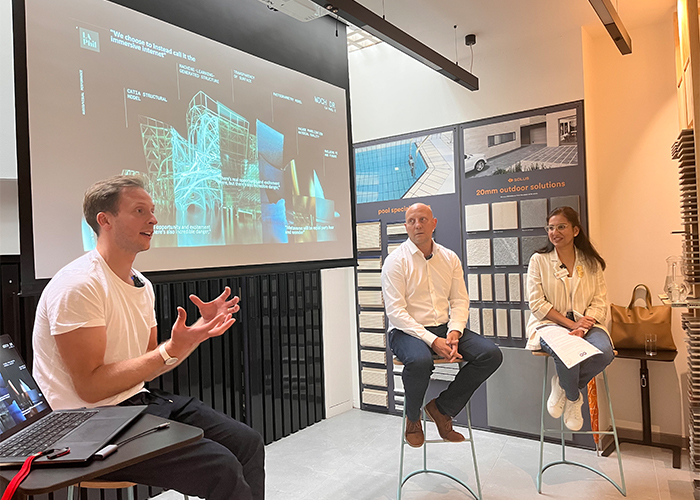 We'd like to thank all those who attended and enabled this exciting event to take place. A special thank you to our participating showrooms for being our hosts and for their continued support.